Luka Rados, B.A.(H), J.D.
Associate Criminal Defence Lawyer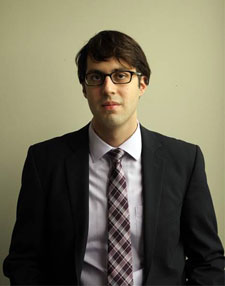 Luka Rados strongly believes in everyone's right to a vigorous, fearless and thoughtful defence.
Luka received his BA(H) and JD at Queen's University. While in law school, Luka worked at the Correctional Law Project, a clinic that specializes in providing legal assistance to inmates in federal penitentiaries.
He represented inmates at trials in penitentiary disciplinary court and at parole hearings. He also worked on their appeals. In doing so, Luka developed a solid sense for the necessity of defence counsel in protecting the rights and liberties of those prosecuted and convicted by the state.
Prior to joining David G. Bayliss Professional Corporation as an Associate, Luka articled at one of the city's finest criminal defence firms. As an articling student, he worked on a number of very serious cases including those relating to murder, armed robbery, firearms, drug trafficking, home invasion, domestic violence and sexual assault.
Luka is passionate about the role of criminal defence in the justice system. He is dedicated to relentlessly pursuing any case, no matter how difficult, in helping to ensure the best possible outcome for clients.
Luka practices in criminal law and takes on cases throughout the Greater Toronto Area and much of southern Ontario. His special interest is defending criminal charges of drinking and driving, DUI, impaired driving and drunk driving.
Contact Luka at 647-982-1758 for a consultation.