Umair Azam, LL.B., M.A.
Associate Criminal Defence Lawyer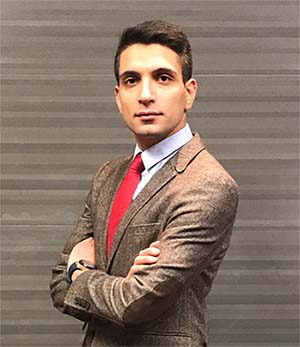 Umair graduated from Osgoode Hall Law School with a masters degree and also holds a Bachelors of Laws Degree from the University of London (England). At Osgoode Hall Law School, Umair served in leadership roles in various professional development committees and also organized events. 
Umair's practice is focused on protecting clients' rights under the Canadian Charter of Rights and Freedoms. He regularly engages with constitutional issues and has a keen sense of when a client's rights have been violated. Umair is committed to the fundamental principle of the presumption of innocence and will fight tirelessly to preserve every client's rights.
Prior to joining David G Bayliss Professional Corporation, Umair completed his articles at one of Canada's renowned boutique litigation firms in Toronto. During this time, he worked with experienced counsel assisting them with cases and appeals at the Ontario Court of Justice, Superior Court of Justice, and the Ontario Court of Appeal. Umair is also a member of the Criminal Lawyers' Association, the Toronto Lawyers' Association, and The Advocates' Society. During his spare time, Umair enjoys horseback riding and spending time with his family. 
Email: azam@baylisslaw.ca