Toronto Criminal Lawyer
---
David G. Bayliss, Toronto criminal lawyer, is a veteran of the courtroom with more than 30 years of experience. As a result, David understands the justice system, how to negotiate expertly, and how to win at trial.
Consequently, David provides expert legal counsel and has extensive experience in the practice of criminal law. As a leading defence lawyer, he has successfully defended all types of criminal charges. These include many high-profile cases of murder, sexual assault, drug possession, trafficking and importing, domestic assault and fraud.
A scorching cross-examiner, David has handled hundreds of jury and non-jury trials.  In addition, he dedicates personal attention to every case. Finally, David G. Bayliss provides an impassioned and skillful defence for all his clients.
Illegal search? Were your rights violated?
We fight for your rights.
---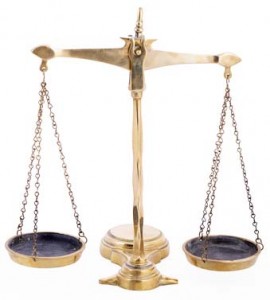 David has a strong focus on the Canadian Charter of Rights and Freedoms. Thus one of his top priorities is defending clients whose rights have been violated during an illegal search and seizure, or during the criminal prosecution process itself.
When your reputation and freedom are at stake you want a solid lawyer.  Therefore, an experienced defence lawyer can make the difference between going to prison or walking free.
We provide personal attention.

---
As a small law firm, David G. Bayliss Professional Corporation provides highly personalized services. David G. Bayliss and his legal team are trusted experts in Canadian criminal law. Additionally, they defend all criminal offences under the Criminal Code of Canada.
The Bayliss law firm practices trial advocacy and defends criminal defence cases in Toronto, GTA, Mississauga, Barrie, Hamilton and Durham Region. Also, David G. Bayliss, serves anywhere in Ontario and all Canadian provinces.
Our law office is centrally located in downtown Toronto.
Our initial consultation is free.

Call us anytime at 416-598-5250.
---
Call  416-598-5250 to speak to one of our criminal lawyers if you have been charged or arrested. Also, we take emergency and collect calls anytime, seven days a week. Please contact us here.
Our firm defends against all types of criminal charges, no matter how serious.

---
"Lawyer David Bayliss says the number of search warrants executed by Toronto police is a "huge problem." "New documents show the number of search warrants executed by Toronto police has almost tripled in a nine-year period. In roughly half the cases, nothing illegal was found and no charges laid."- Read the complete article at TheStar.com
You can count on us for
dedicated legal counsel.
---
Over 30 years of experience.
Established Toronto criminal lawyer.
Law firm with Ontario criminal law attorneys.
Expertly defends your rights against all charges.
Proven, winning legal strategies for criminal defence.
Our law firm accepts Visa and Mastercard. In addition, we accept Legal Aid Ontario certificates in certain cases.