Retaining an experienced, competent lawyer is not so simple.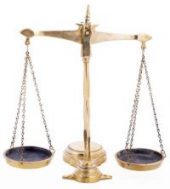 Retaining a criminal defence lawyer takes some research. Finding a Toronto defence lawyer is easy. Finding a competent lawyer is not so simple. Little information is available to people who need legal services. Consult the lawyers' regulatory body The Law Society.
Determine that the person you are dealing with is registered to practice law in Ontario. When considering hiring or retaining a Toronto defence attorney, ask about his or her experience with the type of charge you are facing. Ask about his or her success rate. Ask for references from former clients. Ask about the lawyer's fees and billing methods.
Most importantly, ask if the lawyer will give a free initial consultation. This allows you to properly discuss your charges and any other issues that concern you. David offers a free consultation. Simply call him at 416.598.5250.
Visa and MasterCard are accepted and in certain cases, we accept Legal Aid Ontario certificates.
Legal Aid Ontario may be able to assist if you meet certain financial criteria for those unable to pay for a lawyer. Our office can discuss this option with you as well.