Canadian Justice System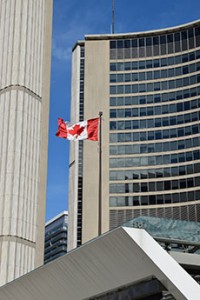 The Canadian Justice System is not soft.
Chronic misrepresentation by sensationalist media and vote hungry politicians has created the impression of a Canadian justice system soft on crime and coddling of the "criminals" it prosecutes. Because of this, the experience of being charged and prosecuted is almost always a shock.
Guilty or innocent, you may find yourself presumed guilty, exiled from your school, workplace or even your own home, suddenly suspended from driving, under "house arrest" or, at the worst, confined to a jail while you wait for your trial. Unfortunately, such life shattering events routinely occur on the basis of nothing more than an allegation, often to ordinary good folk.
Most people are familiar with the American distinction between "misdemeanors" and "felonies". The Canadian terminology is "summary" (less serious offences) and "indictable" (more serious offences). If you are charged with a summary offence you can expect your trial to occur in the Ontario Court of Justice within six to nine months of your charge date.
If you are charged with an indictable offence, the process is much longer. You are entitled to a preliminary hearing to determine if there is sufficient evidence to commit you for trial. If committed, your trial will then be held in the Ontario Superior Court with or without a jury. Depending on the geographical jurisdiction in which your trial is held, the indictable process can take up to two years to complete.
Whether you are charged with a summary or an indictable offence, your lawyer may be able to "short circuit" the process by having the charges withdrawn or diverted from the criminal process altogether.
Few environments are more intimidating than the courtroom. In the world of someone accused of a crime, the lawyer is a white knight–the only support in a hostile world. A lawyer will help make sense of the process and can even appear in court for you without you having to attend court at all. This is another reason to choose the right lawyer. The most important factor in choosing a GTA criminal defence lawyer, of course, is finding one capable of presenting a successful defence.